Fresh-made Crêpes, Craft-brewed Iced Tea & more!
Growing up on the coast of Maine, crêpes were a Sunday morning tradition: hot off the griddle, filled with whipped cream and blueberries picked out back. Today it is our pleasure to bring you a taste of that weekend treat, any day of the week and all day long! Sweet or savory, our crêpes are made-to-order with local and seasonal ingredients. Our famous Iced Teas are hand-brewed in small batches, flavored with organic honey and Maine-grown berries.

Our crew of crêpe chefs, servers and managers boast decades of experience in the restaurant and catering business, so you can count on great food and service with style and a smile.

And we've found the perfect vehicle to bring it all to you: our trolley Rosie spent years helping folks get around town in Bath, Maine. Today, she has a new life as the flagship of Greenline Catering. We've outfitted her with flexibility in mind; depending on the occasion, Rosie can also be configured for on-board dining or as a whimsical wedding bar.
Like us on Facebook or get in touch to find out where we're rolling to next: you'll find us at Fairs, Festivals and Curbside throughout Maine and the Northeast. Available for private events, too!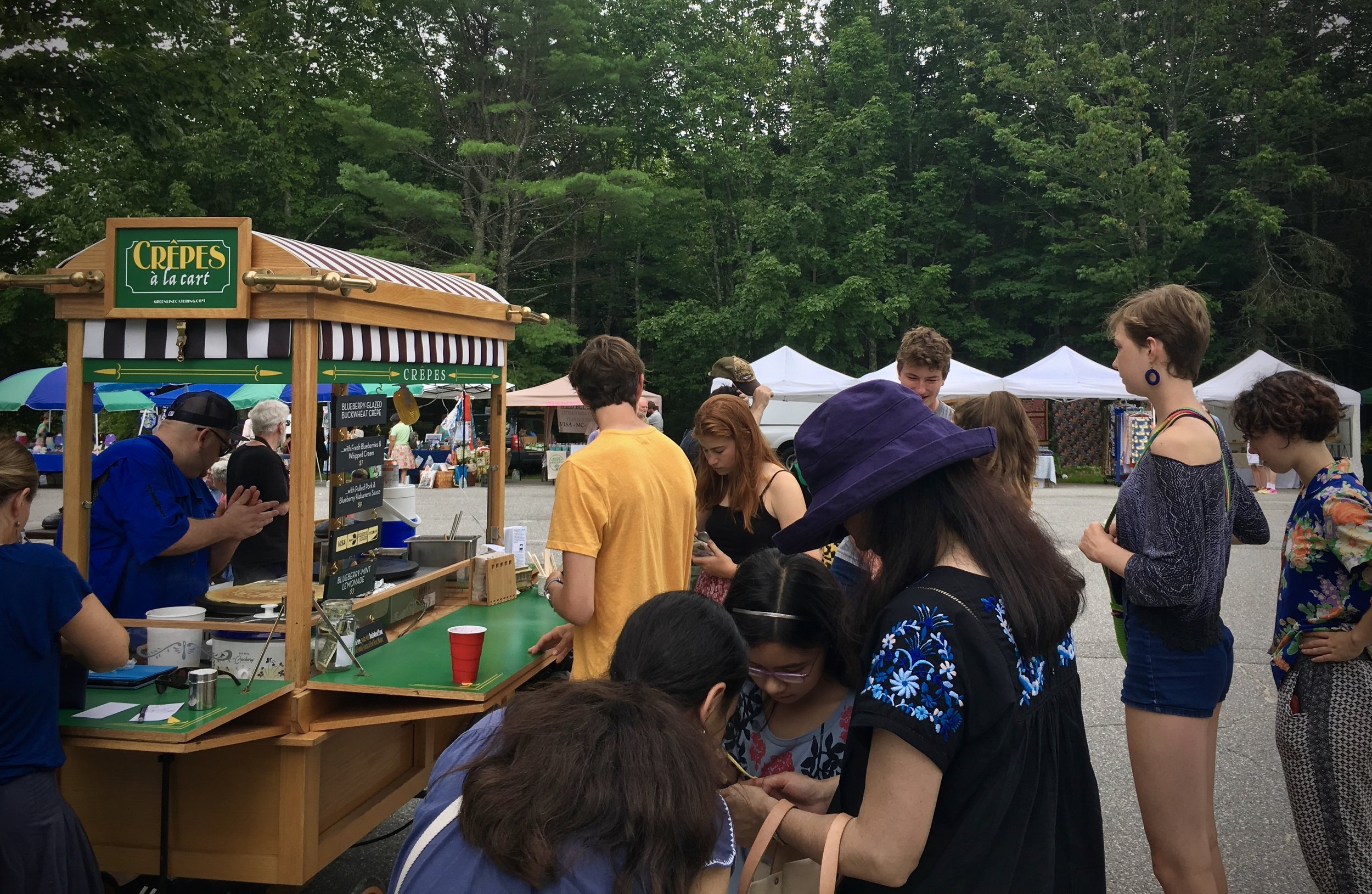 "Sweet Suzie"
For indoor events, or where outdoor space is limited,
Greenline Catering also offers our full menu
served from our crêpe cart, Suzie.
Our batter is made with Buckwheat flour from Bouchard Family Farms in Fort Kent, Maine.
Buckwheat is not a grain but an herb closely related to wild rhubarb, making buckwheat flour "Gluten Free".
High in complex carbohydrates, potassium, phosphorous, iron, calcium, protein, and fiber,
Buckwheat contains twice the amount of B vitamins as wheat flour.